Camp Abilities Saratoga would like to thank the following organizations and individuals who have already contributed to the 2017 Camp:
Alfred Z. Solomon Trust Grants Support to Camp Abilities Saratoga
The Alfred Z. Solomon Charitable Trust, in keeping with its purpose to support nonprofit organizations in the greater Saratoga Springs area, recently awarded Camp Abilities Saratoga, a service project of the Saratoga Springs Lions Club, with a grant in the amount of $6,200. The grant proceeds will be used by the Lions to purchase and outfit a storage trailer for the camps sports equipment.
The Alfred Z. Solomon Charitable Trust was established in 2004, upon the death of Mr. Solomon at the age of 104. His legacy of philanthropy is continued by his charitable trust.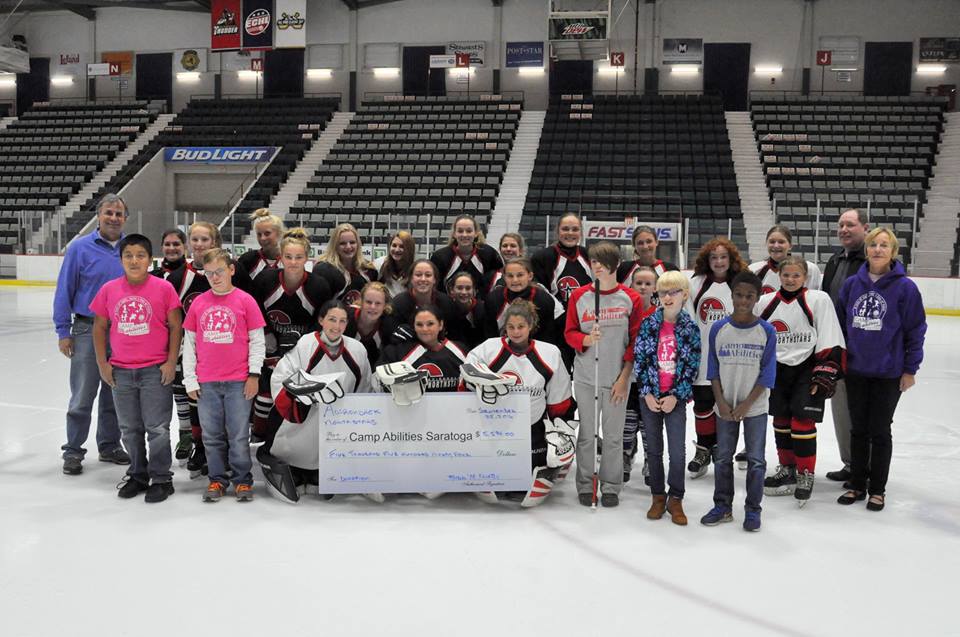 The Adirondack Northstars women's hockey team donated $5594 to Camp Abilities Saratoga!  The donation was the result of 3 months of fund raising by the hockey club during January 2016 through March 2016.